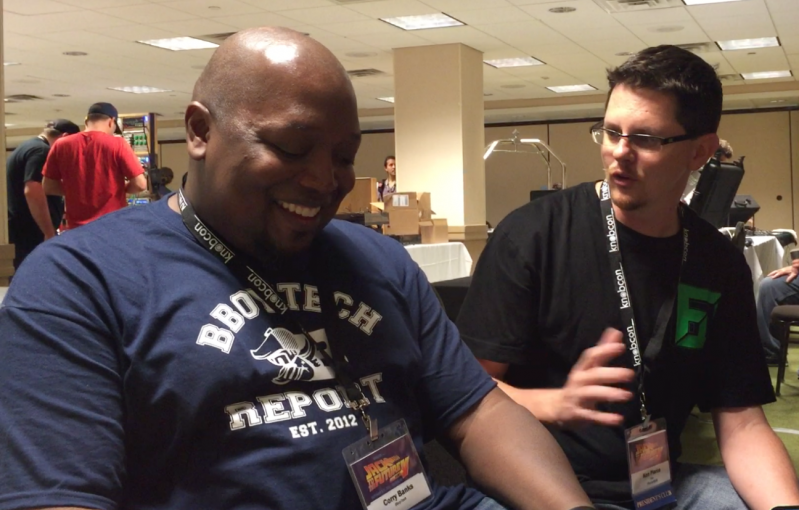 Corry Banks and Ken (Flux) Pierce
Caught up with Corry and Ken doing their pre-Knobcon stream Friday night in the basement exhibit space. These are the guys who inspired me to get involved with the eurorack community. They were very gracious and supportive of our new cases and shared them with their audience. They are really a couple of great guys and the real deal.
I was capturing what they were doing until my iphone stopped recording just as they were starting to interview me. I was able to grab the clip of the interview from the video on Ken's Facebook page. Check it out.
I first came across Corry and Ken on the beatppl. show that Corry hosts every month.
I first learned about Knobcon through Flux's SynthSummitShow Episode 1.